Student Success Stories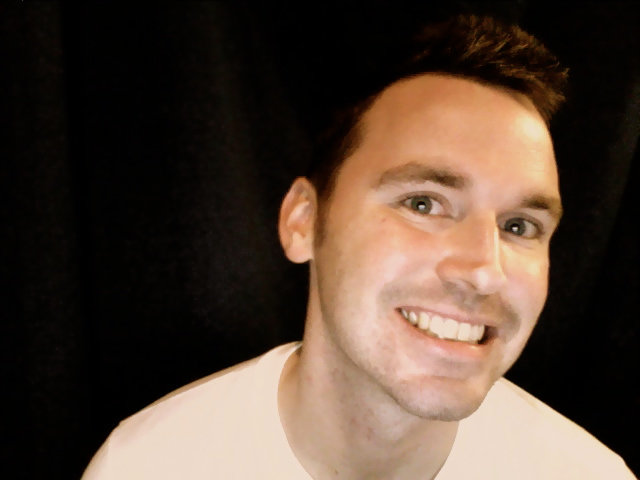 Joey Bradley
This is how Joey Bradley, a UK alumnus with a major in Russian, tells about the impact of Russian Studies at UK on his life.
In the words of the late Steve Jobs, "You can't connect the dots looking forward; you can only connect them looking backwards." In retrospect, it may seem odd that a Russian degree received from UK in 2001 led me to software development. However, the instruction at UK prepared me to think different. In my opinion, writing computer code required the same thought process as communicating in Russian.
Currently I work as a software developer in Washington DC for the Department of Labor. I previously worked with the Office of Personnel Management, the National Park Service, Defense Information Systems Agency and Telecommunications Industry Association. In 2006 I co-founded a software company called Odology, which built easy to use applications for Apple users. Today I am still developing applications for Apple users, in the form of iPhone and iPad applications.
The dots were connected while working in Kharkiv, Ukraine in 2002, where I created the initial website for the Kharkiv district office, working closely in a multinational team. The Russian program enabled me to communicate effectively with both technical and non-technical people. This skill has become highly-valued when conversing with project managers and software developers, who often seem to be speaking in different languages.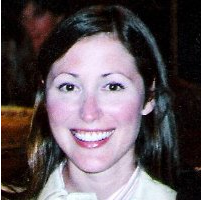 Hannah Bell
Hannah Arthur Bell graduated in 1999 from the College of Arts & Sciences with a major in English and a minor in Russian Studies.  During her sophomore year, Hannah traveled with her father to St. Petersburg, Russia, to see one of his plays performed at the University of St. Petersburg.
Hannah had no prior knowledge of Russia, but immediately fell in love with the art and culture of St. Petersburg; so much so that she talked her mother and grandmother into returning with her on a group tour that next spring.  
Hannah quickly became determined to focus the last 4 semesters of her college curriculum to "all things Russia".  It was during her 2nd language course, headed by Professor Jeanmarie Rouhier-Willoughby, that she decided to spend the summer in Vladimir to attend the KORA exchange program at the State University.  Two months' immersion with side trips to Suzdal, Moscow, and St. Petersburg set the stage for the next phase of Hannah's life.
After graduation, Hannah spent a month touring the west coast until she decided to make her way back to California.  Hannah had planned to apply to Middlebury College's language program for her graduate degree, but had heard about Monterey Institute of International Studies through a brochure that she saw in the Russian Department at U.K..  Hannah realized that if she attended the Institute she could not only use both her English and Russian degrees, but also pursue an interest in Women's Studies. 
After the first year, Hannah was offered an internship in the Network Women's Program at the George Soros Foundation's Open Society Institute in New York for the summer of 2001.  Her internship was originally centered around interpreting, rewriting, and polishing roughly-translated documents; however, the Director of her program was going to be in Bosnia during the New York United Nations General Assembly Special Session on HIV/AIDS, and asked Hannah to attend the event in her stead.  
Hannah had the unique opportunity to not only sit in on the General Assembly Sessions that week, but was also asked to take part in the precursor events held by the United Way and UNIFEM.  Completely awed by the testimonials by both doctors and HIV+ speakers, Hannah became passionate about helping to disseminate information about HIV/AIDS.  She ended her stint in New York by writing a policy recommendation for the Network Women's Program that presented several options that would potentially curb the proliferation of HIV/AIDS in Eastern Europe and the former Soviet Union.  Hannah was later awarded the status of HonorableKentucky Colonel by U.S. Congressman Jim Stewart for her service and contributions to the global community.
Hannah focused her last two semesters researching HIV and healthcare, and was even able to travel to Cuba with her Latin America class to study their HIV/AIDS healthcare system.  She graduated with a Master's degree in International Policy Studies, with a focus on Gender & Development and a Certificate in Healthcare and Human Rights.
After graduation, Hannah began writing grants on a pro bono basis for the Monterey Herald and the AIDS Legal Referral Panel in San Francisco.  She soon found herself working in the Contra Costa Times Promotion and Marketing Department, and was then moved to a permanent position in the Print Advertising Department.   
Hannah continued to work with the AIDS Legal Referral Panel, but when the National Ryan White Foundation Grant was cut by 60%, she found it increasingly difficult to pursue a career in grant writing.  Hannah slowly gravitated toward online advertising, and started working at CNET (now CBS Interactive).  She then decided to enter agency life at McCann Worldgroup, where she worked on online Microsoft campaigns for almost 3 years.  Hannah currently works as the Ad Operations Lead at Goodby, Silverstein & Partners, who are known for developing the tagline "Got Milk?".
In 2008, Hannah married Hudson Bell, a musician who attended the same high school in Lexington, Kentucky.  Hudson was a friend of a friend, and the two were introduced via email and started dating after their first meeting.  They currently live in Nob Hill with their one year-old son, Ford.
Coady Brownstein
Russian studies, 2008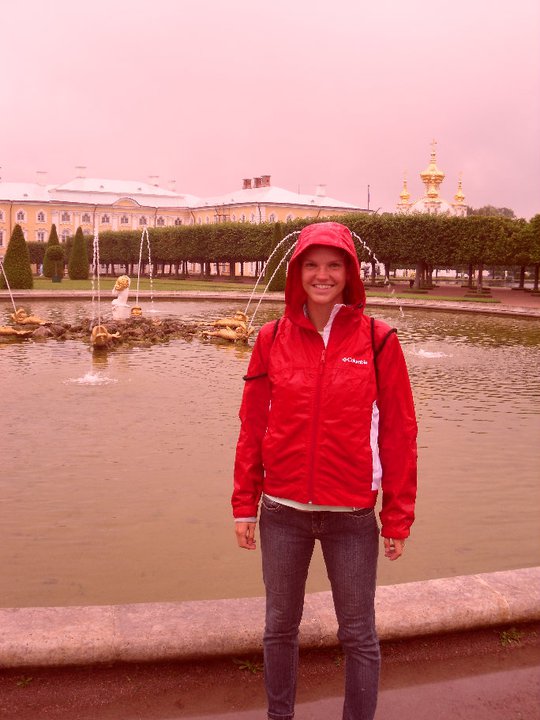 During my four years at the University of Kentucky, I discovered my passion in life. My freshman year, I signed up for a Russian language class, and just fell in love with the language, the culture, and the literature of the Russian people. I had the incredible opportunity to take language classes from full professors, one of whom is the head of the department! I have since learned that a professor teaching an introductory language course is a rarity, as they are generally taught at universities by lecturers or graduate students, as well as an incredible treat. My first year teacher could answer any possible question I had in a completely logical way, and her enthusiasm for the subject was absolutely contagious. I am now teaching my own first year Russian class at Indiana University in Bloomington, and one of my goals is to impart the very clear understanding and joy of learning that Professor Rouhier-Willoughby was able to impart to my Russian 101 class at the University of Kentucky. But I am getting ahead of myself. 
After my graduation from the University of Kentucky in 2008, I had plans to attend Indiana University in Bloomington to receive my Master's degree at their Russian and East European Institute. I deferred my acceptance, however, and spent a year teaching middle school in Indianapolis through Teach for America. When I returned to graduate school, I felt sure that I wanted to make studying Russian my career.  I received graduate funding at Indiana University in Bloomington, in part because of the letters of recommendation which my undergraduate teachers at the University of Kentucky wrote for me. The Russian department at the UK is unusual in that the professors spend so much individualized time with their students. I feel confident that the letters I received were personalized in a way that might be unusual for such a large university because the majority of my classes in the Russian department after sophomore year had very small class sizes. I even had one professor (Professor Lee) who was willing to meet with me only, three times a week for an hour, for two semesters, so that I could read Anna Karenina in Russian, in its entirety.
 I recently completed the Master's degree coursework at Indiana University in Bloomington, and once I finish writing my thesis, I will have my degree from their Russian and East European Institute.  I have since re-enrolled in Indiana's Slavic Languages and Literature graduate program. It is a M.A./Ph.D. program in which I am focusing primarily on Slavic linguistics. Again, the letters of recommendation I had received from my professors at the University of Kentucky helped me to receive funding to pursue my academic goals without accruing student loans. And this spring, my funding has taken on an entirely new form: I am teaching a Russian 101 course! As I stated before, my model for teaching this class is my own Russian 101 teacher from the University of Kentucky, Professor Rouhier-Willoughby. Every day I hope to bring the same energy and enthusiasm to class that she does. I spend hours every night preparing, so that I can provide something akin to the wonderfully clear explanations of Russian grammar with which she provided me. (Russian grammar includes a case-system of six cases with various endings which can be very confusing for students.) Despite the many hours of hard work that have already gone into this semester, I am enjoying my new work tremendously.
  I thank the University of Kentucky's Russian program for introducing me to the study of Russia. My professors spent countless hours of individual time with me, which I believe surpasses the attention a student could receive even at the smallest of colleges. I can remember my parents' amazement at the amount of time and energy my Russian professors were willing to spend on their students. (Both of my parents are professors, and so I think their very positive reaction is indicative of the high caliber of UK's Russian department.)  My second year Russian teacher, a native Russian speaker, would even invite us to her home to watch Russian movies every other weekend!  I cannot emphasize enough the positive impact the Russian department at the University of Kentucky has had on my life. I would recommend taking a few classes in it to any student, no matter their major!